Bathroom and Kitchen Renovations
That Produces Fantastic Results!
Bumble Bee Construction is a professional general contracting firm specializing in new construction, remodeling, and renovations in and the Delmarva area. For over 20 years, we have delivered the highest levels of client satisfaction. It is through this ongoing effort that we have cultivated client relationships that have enabled us to execute multiple projects  which cover an array of different project styles, sizes and scopes for many of our clients over the years. Through careful planning, communication, field management and design execution, Bumble Bee Construction has maintained a high level of quality and integrity which is true to both our clients and their design goals.
Our primary goal is to provide our clients with the highest value within a given budget. Quality and thoroughness are equally important, regardless of the budget or scope of the project. We will not cut corners to be the low bidder, as we strongly believe that true value is only achieved through quality, enduring work at a fair price. We strive to provide true value to all of our clients and to make them as comfortable as possible throughout the entire process.
If you're thinking about remodeling, you've got an exciting journey ahead of you. Whether you're considering a new look for your kitchen, bathroom or, home office, Bumble Bee Construction can help you every step of the way.
Here's how a renovation project usually goes. First, we invite you to our showroom to get a look at some of the options we offer. We'll help you learn as much as you want to know about materials, design, and construction. If you prefer, one of our designers will meet you at your home with samples. Either way, we partner with you to make the choices that fit your style, your space, and your budget. You're going to get the best possible remodeling and design services for your kitchen, bathroom, or office.
Once we have determined which products fit your needs, we measure your space and one of our designers gets to work with your design. The result is a detailed floor plan and elevation views to show you what your remodeling project will look like.
When the design is complete, we provide you with an accurate quote that includes all the necessary materials and labor to complete your project. All of the above services will be provided by one of our experienced designers at no cost to you. The same kitchen designers will be available to you throughout the entire project.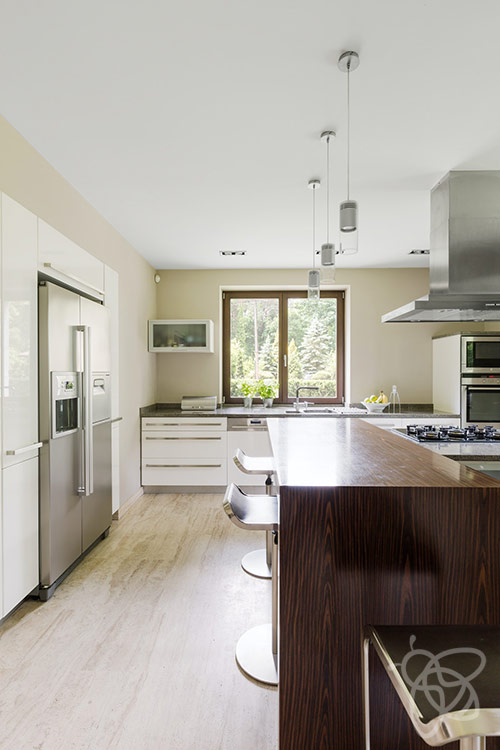 There is no project too big or small for our team of experienced designers and installers to tackle. We would be happy to talk you further about your needs and how Bumble Bee Construction can help. Just tell us a little about your project, and one of our experts will be in touch with you shortly.
Contact Us and Get It Done!
When you choose Bumble Bee Construction, you know you're getting highly qualified professionals who have the expertise and experience to make sure your project is done properly.