Turn Your Bathroom
Into An Oasis You'll Love To Come Home To!
Bathroom remodeling is one of the best ways to improve your home's functionality while increasing its resale value. Whether you want to completely remodel your bath or just make one or two changes, we offer products and services to fit any budget. Our experienced in-house designers will use their expertise and creativity to design a new layout.
If you have concerns about mold in your bathroom, remember that remodeling, if done improperly, won't solve your problems. You need to address the issues that caused the mold. We understand how to design and remodel bathrooms to reduce the chance of mold.
Here are some key upgrades to give your bathroom a touch of class:

Flooring
Flooring should be attractive and match the rest of the design. Ease of cleaning and functionality are also important factors to consider. There are a wide range of materials to choose from when selecting flooring, including wood, vinyl, ceramic tile, or laminate. Heating elements can be added to take the chill out of tile flooring.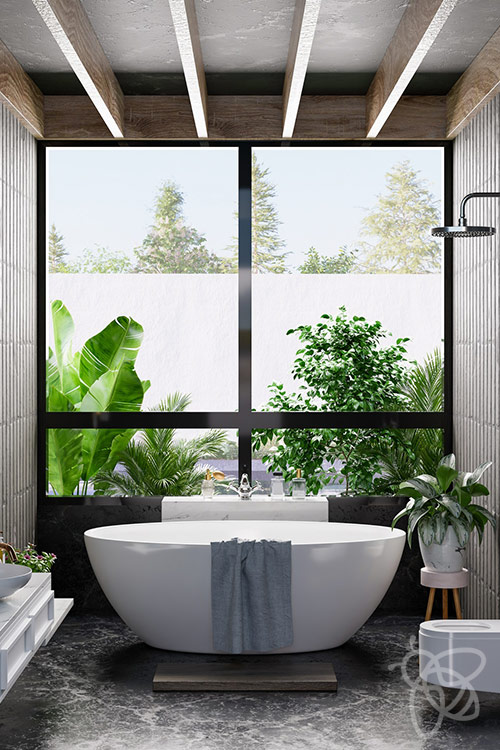 Tub and/or Shower
Want to upgrade your shower or bath for a better performing material? Bumble Bee Construction is just the place – we offer a variety of products like porcelain tile and cultured marble, in addition to other options including solid-surface units.

Our Services Include:
Demolition, Lighting, Electrical, Plumbing, Wall Removal, Drywall, Replacement windows, New construction windows, Adding interior walls, Waterproofing, Tiling, Cabinetry, Cabinet installations, Countertops, Shower enclosures, Exhaust fans, Heaters.
Contact Us and Get It Done!
When you choose Bumble Bee Construction, you know you're getting highly qualified professionals who have the expertise and experience to make sure your project is done properly.